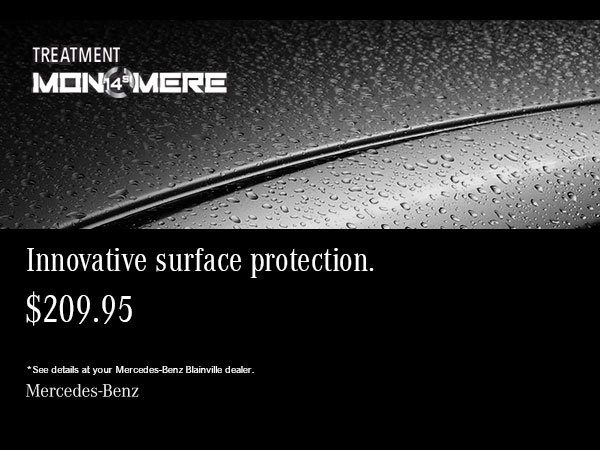 Mercedes-Benz vehicles are amongst the most refined in the world. This is why you'll want to protect yours with the best products and treatments available on the market.
To protect the paint and body of your Mercedes-Benz, opt for a monomer treatment available at Mercedes-Benz Blainville.
In addition to protect your vehicle from bad weather, the treatment will make your Mercedes-Benz shine like-new.
Book your appointment today!
*Conditions may apply. See dealer for details.
Contact us for more information.